Foreshore Motor Lodge is conveniently located for easy access to all of Wellington's attractions.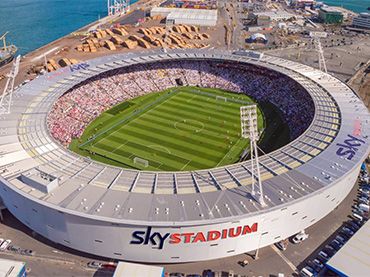 Sky Stadium
Sky Stadium is one of the busiest stadiums in New Zealand hosting an array of amazing events. An integral part of the Wellington region, Sky Stadium offers international-standard multi-purpose facilities and proudly hosts four sporting codes – Rugby Union, Rugby League, Football and Cricket – as well as providing a quality versatile venue for numerous functions, concerts, exhibitions, corporate functions and other non-sporting and community events.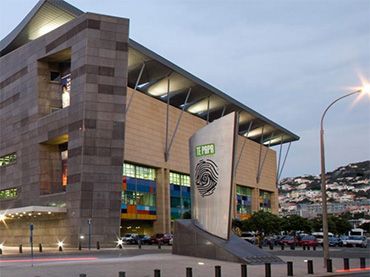 Te Papa
Te Papa is New Zealand's bold and innovative national museum. Explore the great treasures and stories of this country, its unique natural environment, Maori culture and taonga (treasures), dynamic art heritage and its fascinating history. This is no ordinary museum. Enjoy stimulating exhibitions, engaging presentations and even motion simulator rides. Te Papa is recognised as a world leader in creating innovative and interactive museum experiences.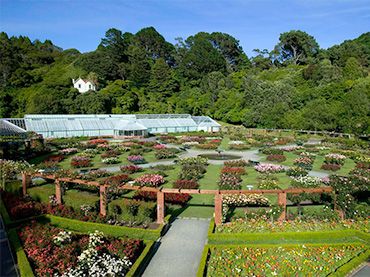 Wellington Botanic Gardens
The Wellington Botanic Garden features 25 hectares of unique landscape, protected native forest, conifers, specialised plant collections, colourful floral displays, and views over Wellington city. It is classified as a Garden of National Significance by the Royal New Zealand Institute of Horticulture and is an Historic Places Trust Heritage Area. Entry is free.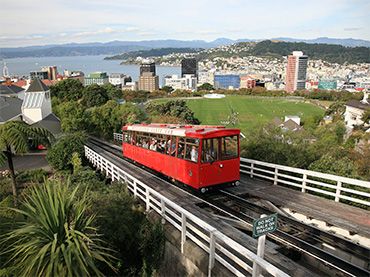 Wellington Cable Car Museum
Climb aboard a 'relentless red rattler', see the original winding machinery and grip car fully restored. This unique system has transported people between the harbour and the hills for over 100 years. Free entry. Open daily.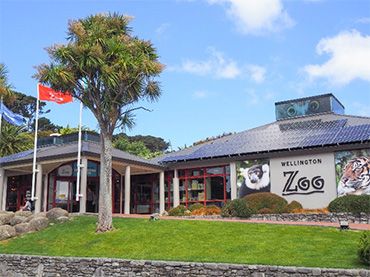 Wellington Zoo
Wellington Zoo is a magical place of learning and fun, where visitors leave with a sense of wonder and respect for nature and a belief in the need for a sustainable co-existence between wildlife and people. There are more than 550 animals at the zoo, including exotic endangered species and New Zealand's own native treasures. You can even meet a kiwi for yourself every afternoon in the Wild Theatre!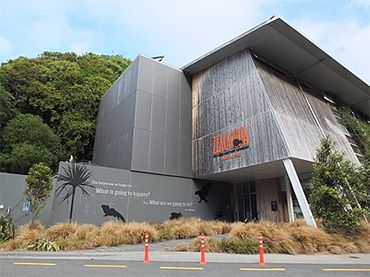 Zealandia
Just five minutes drive from central Wellington, Zealandia is New Zealand's most accessible 'mainland conservation island'. This award-winning eco-restoration project gives visitors an unrivalled opportunity to experience our iconic native wildlife in its natural environment. Tuatara, saddleback, hihi, little spotted kiwi and dozens of other iconic species living wild just 2km from town!